POSTDOCTORAL PROGRAM
Nuestros egresados recibirán su Diploma tamaño  8,5 x 11 pulgadas, y  la Transcripción de Materias cursadas, Notas, Créditos y GPA,   en idioma inglés, Apostillados por las autoridades respectivas de los Estados Unidos de America, a los efectos legales oportunos.
Example only DIPLOMA
Example only TRANSCRIPT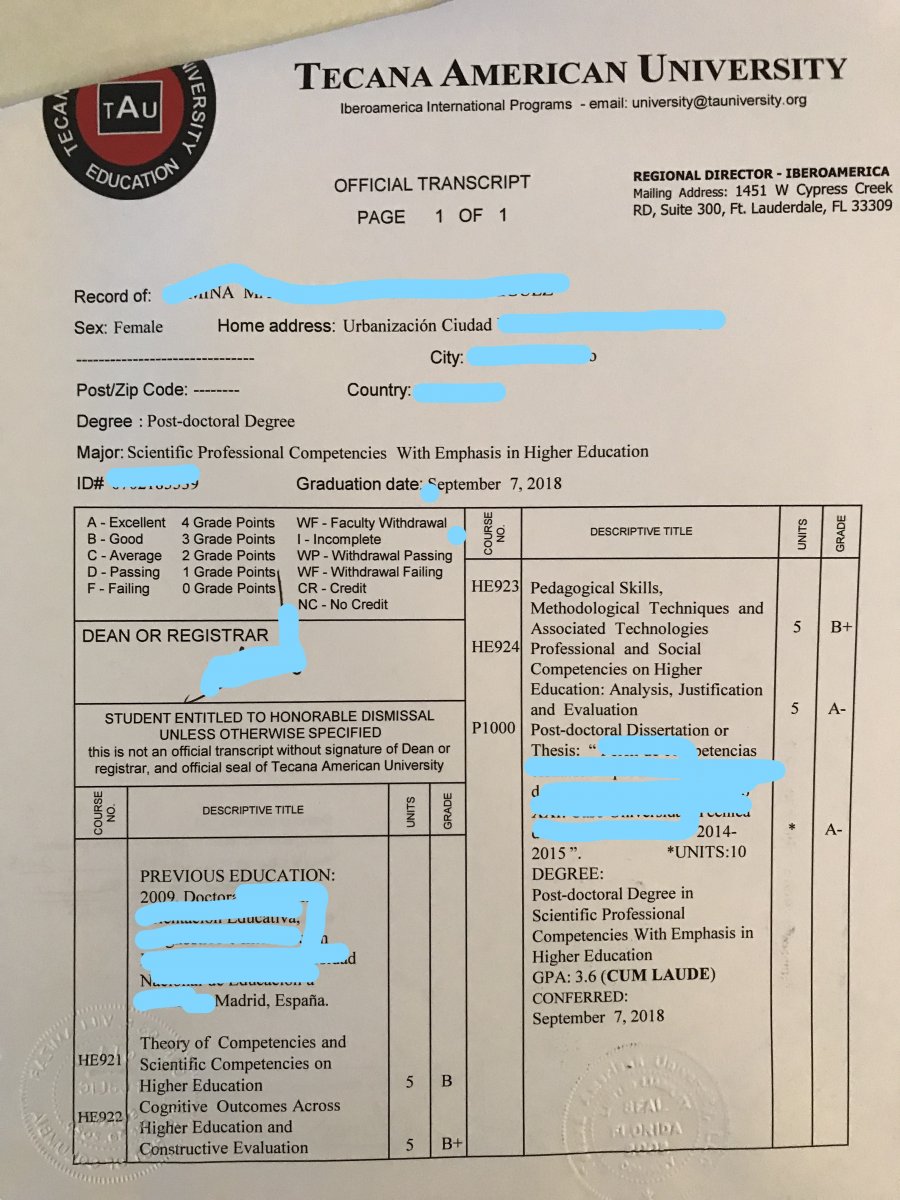 Example only NOTARY PUBLIC
Notarized Diploma  (Example Only)
Notarized Diploma  (Example Only)
Example only APOSTILLE OF THE SECRETARY OF STATE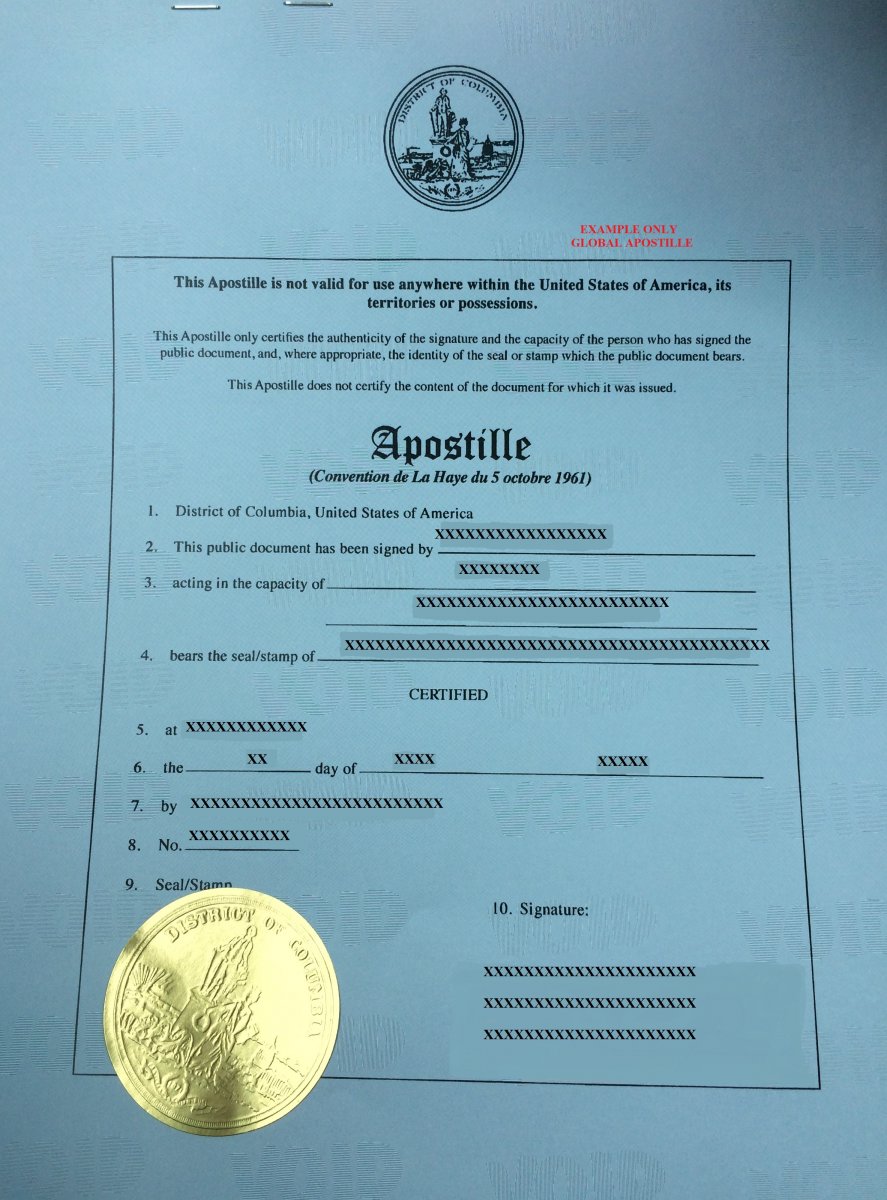 " El trámite de apostilla certificará la autenticidad de la firma de los documentos públicos en un país firmante del Convenio de La Haya, de 5 de Octubre de 1.961, por el que se suprime la exigencia de legalización de los Documentos Públicos Extranjeros que deban surtir efectos en otro país firmante del mismo. Con todo esto el egresado de TAU,  consigue consolidar su Curriculum, prestigio y profesionalidad a nivel internacional ".
Los estudiantes de países no adscritos a la Convención de la Haya, deben solicitar a la Universidad el procedimiento de legalización consular o Autenticación por el Secretary of State, según corresponda.
El proceso de Apostillado o Autenticación Oficial, se inicia una vez que Tecana American University, presenta en el procedimiento de Notarización, el Diploma y el Transcript antes de ser recibido por el egresado.